Radiography Careers
Have you recieved your results but not sure what to do next? There are some great opportunities to become a radiographer at amazing institutions through the clearing system. We're here to bring as many of these great opportunities within radiography to you and provide as much information to support your choice.
Radiography is an exciting, fulfilling career that bridges advanced technology with patient-centred care.
You can either be a Diagnostic or Therapeutic radiographer. Learn more below: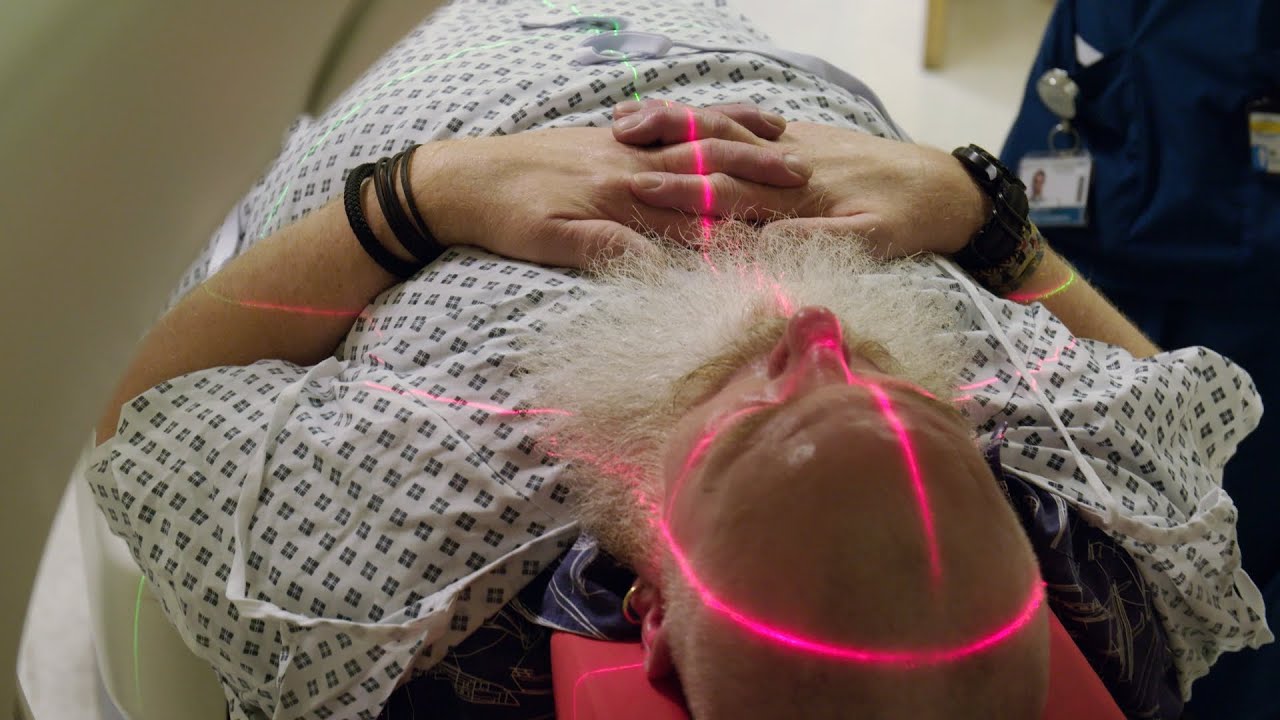 Diagnostic Radiography
Diagnostic radiographers (DRs) use highly technical equipment to view inside the human body. They often diagnose injuries, illnesses, or conditions producing high quality, detailed digital images. Sometimes
they use the technology for treatment procedures.
Therapeutic Radiography
Therapeutic radiographers (TRs) provide care to patients diagnosed with cancer and safely plan and deliver radiotherapy. They are responsible for patients throughout their whole radiotherapy journey and will support and advise patients, their friends, family, or carers.
Learn more about being a therapeutic radiographer via the NHS website, where they outline the role, entry requirements and potential apprenticeships available.
Clearing Opportunities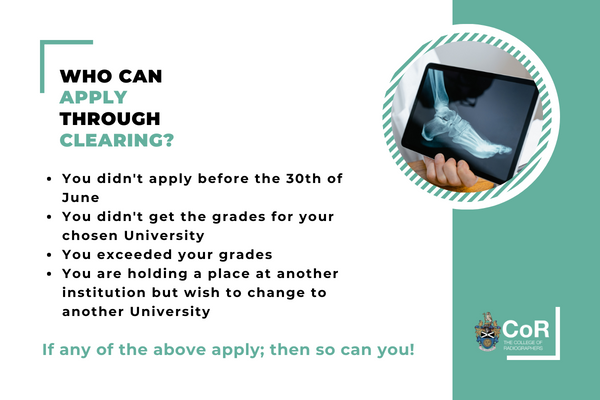 If the career path of a radiographer interests you, please view our list of CoR Approved Providers with Radiography courses available via clearing:
UCAS has stated that the general deadline to apply for a course during clearing is October 17th but please do check with the univeristy first as they may close earlier.
It is also important to note that all courses are provided on a first come first serve basis as there are limited spots - so it is extremely important to get your applications submitted as early as possible to avoid disappointment!
Careers Booklet: